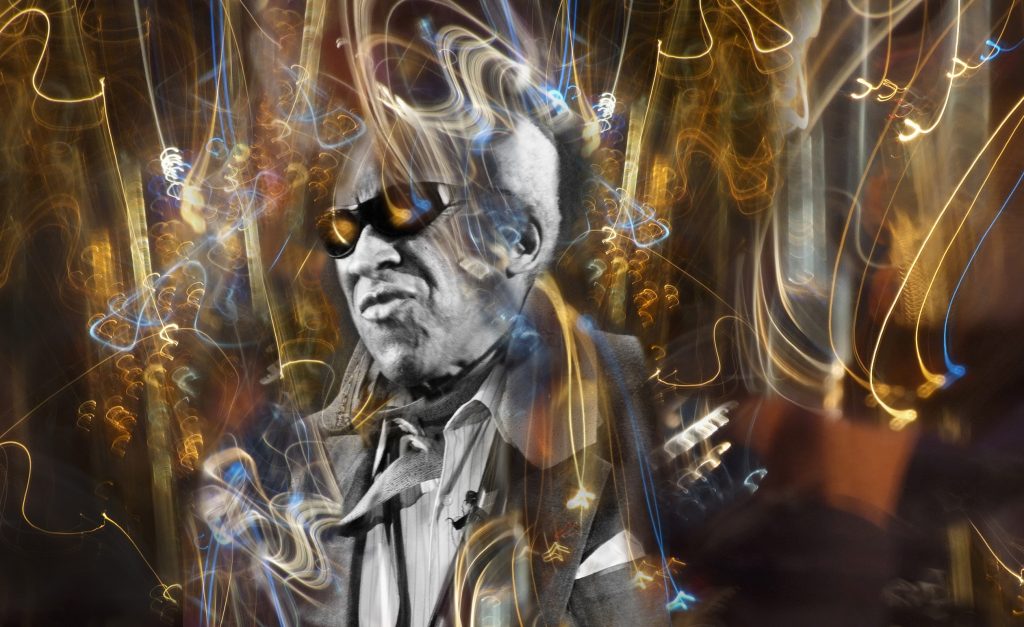 Welcome to my new website, Vonology.info. Here you will find information about my new album Vonology, which releases April 15, 2022 on ears&eyes Records. This project is the culmination of years of musical and scholarly research of South Side of Chicago music history and of the life and music of the legendary saxophonist Von Freeman (1923–2012). Vonology is a five-movement work that draws from astrological symbolism, fifteen years of performing with in Von's quartet at the New Apartment Lounge, and interviews with dozens of musicians, fans, and industry professionals who all knew and were deeply touched by Von. The music for this album incorporates who I am as an artist, as a musician, as a scholar, and as a champion of Von, his family, and all my friends, family, and colleagues that enrich my life.
Inside are explanations of my composing process for this work and what each movement and structure represents. Every component of this album—the movements, the musical structures, the improvisational frameworks, the artwork—are derived from Von's natal horoscope as charted and read by Brian Allemana (my brother) of Soulrise Astrology.
Vonology is available on vinyl, CD, and digital download at Bandcamp. All purchases at Bandcamp receive digital files of the artwork by brilliant design artist Jamie Breiwick, liner notes by Neil Tesser, and a pdf copy of my dissertation "'Will You Still Be Mine?': Memory, Place, Race and Jazz on Chicago's South Side," defended May of 2020 at the University of Chicago. This work contains my research on Von Freeman, on forgotten South Side venues, and an analysis of the employment landscape for Black musicians from the 1920s to the 1960s.
Also, this site will be the new home of all my research on Von Freeman, the Freeman family, and the untold stories of jazz and life from Chicago's South Side communities. I will be posting essays, videos, and other media to help bring to light what music, jazz, improvisation, social networks, and innumerable venues have meant for those who have produced rich musical cultures. Please come back often!